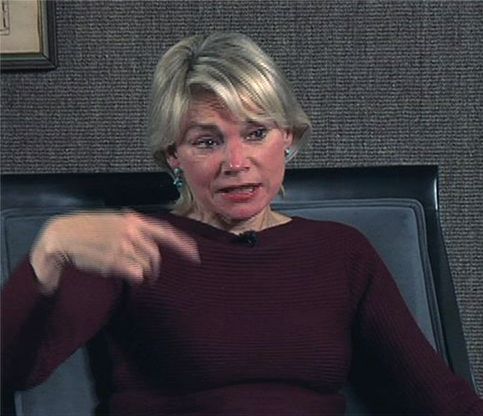 Mary Ann Mason
... University of California-Berkeley's first woman appointed Dean of the Graduate School, historian and lawyer. With her daughter, Eve Mason Ekman, Dr. Mason has written Mothers on the Fast Track: How a New Generation Can Balance Family and Careers based in part on Dr. Mason's own first-hand experience struggling to balance family responsibilities and a fast-track career. She is a national expert on child custody issues, her books including the highly esteemed The Equality Trap, From Father's Property to Children's Rights and The Custody Wars. She is married to psychologist Paul Ekman.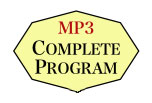 54:36
A

uthentic "family values" start with treasuring working adults and their families, Mary Ann Mason has demonstrated. As the University of California-Berkeley's first female Dean of the Graduate Division, she's played a leading role in altering the landscape for professionals everywhere. Dr. Mason, also a lawyer and historian deeply conversant in public policy, sees a bottom-up workplace revolution in the making.
"It might come just by people voting with their feet and not staying in places that aren't treating them well. Lifestyle has become very important to this generation. All the surveys you take of both men and women, they would rather have more time than more pay. Lifestyle means life balance, that work is not everything. That's very heartening.
"At the University of California, we put in place substantial changes for parenthood and mothering and fathering. Men and women get a year off their tenure clock if they have a child. In the case of childbirth, women get two semesters without teaching and men get one. That makes men enthusiastic rather than critical or downright envious."
The analogy to sabbaticals has helped convince universities that flexibility at many times during the career is necessary and will ultimately make a better employee, she reports.
"The sabbatical is the time in which you refresh your creative energies. It's not just true for the university. It's something that would be useful in all professions but particularly those that depend on energy and creativity and new ideas at all times which is the group that we've been looking at here. I don't see this so much in the corporate world or in law offices."
When universities or corporations fail to be family-friendly, they're losing a good economic bet, she says.
"The corporation doesn't see the whole costs of training but what they're losing is an enormous amount of talent that someone else has trained in many cases. Or in the university world, they're losing the very same people they've trained, which is particularly dumb. Fifty percent of all PhD's today are women and yet you see 20 percent women in the professoriate at the major universities."

Critiques of the women's rights movement pioneer generation, of which she is part, are as valid as ever, she reminds us, and the work is far from finished.
"Going into the kinds of professions and organizations with power and status also means that you are making the world; you are setting the agenda for America; you are the captains of industry or the head of universities; you're becoming the most important political voice as public voices if you have that kind of bearing and status in the world.
"Women need to be equal at all levels. Women still don't have that. Without that, frankly, we're always second class citizens."
[This Program was recorded November 9, 2007, in Atlanta, Georgia, U.S.]