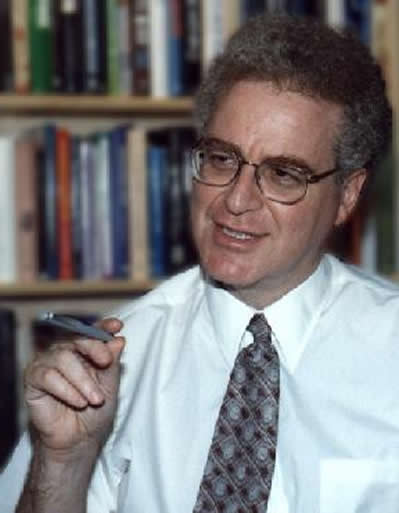 Ron Chernow
. . . is a biographer and historian, author of Titan, The Life of John D. Rockefeller, Sr. Chernow's first book, The House of Morgan, won the National Book Award as well as the Ambassador Award for that yearÔs best study of American culture. He frames RockefellerÔs career as the focal point for an early debate and a springboard for a renewed one about the proper role of government in the economy.

3:51
We live in an age of the entrepreneur-founder -- high tech, the Internet, biotech and Wall Street start-ups, telecommunications and innovations in entertainment and media -- with entrepreneurs amassing major new fortunes based on new technologies and industries. But its not the first time. John D. Rockefeller led the way. He was the world's first billionaire who practically created the 20th century.
National Book Award winner Ron Chernow has written the first biography of Rockefeller in almost half a century, using archival materials never before available. Chernow rolls back some of the legendary secrecy that shrouded one of America's great enigmatic characters, with insights that set the stage for a renewed and current debate on the role of government in today's similar economy.
Contradiction defines Rockefeller. He was the most ferocious businessman of his era. At the same time, he was our most visionary philanthropist who, along with Andrew Carnegie, created not only the modern corporation, but today's hugely important non-profit world. While the world hated Rockefeller, his employees loved him and his consensus-focused management style is now a standard.
Rockefeller espoused what he called cooperation and the rest of the world called monopoly. Individualism, he believed, was dead. Chernow portrays Rockefeller's character as a kind of witch's brew of Puritan obsessions and a certainty that God was on his side, a certainty that made Rockefeller not only tenacious but dangerous.
But nothing about Rockefeller was simple. In addition to shaping the form multinational businesses have taken in the 20th century, Rockefeller was the first to apply science to business. And his impact on philanthropy is incalculable -- he created the very concept of a "foundation" as well as founding and funding the University of Chicago and Spelman College and the major medical research institution which bears his name.
In the Gilded Age, according to Chernow, new technologies led to new fortunes and people faced quandaries we face today: What is a healthy level of concentration in industry? What constitutes fair business practices? What's the proper degree of government intervention in the economy? What are the obligations of people who amass great fortunes? Today these issues may be abstract. But what happens, Chernow asks, if things become contentious as they did in AmericaÔs dramatically polarized society 100 years ago? Curiously enough, John D. Rockefeller may have one more role to play in the shaping of America, if we chose to learn from his life and times.
[This Program was recorded July 30, 1998, in Atlanta, Georgia, US.]