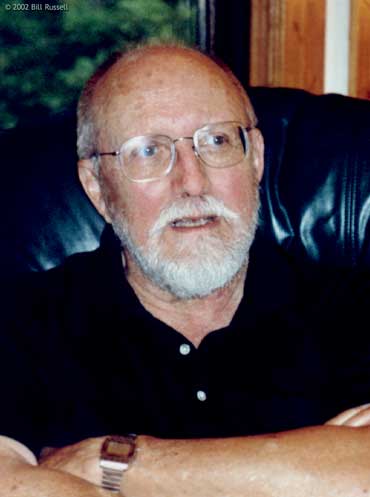 Frederick Ferré
... philosopher. A voice for "constructive" (in contrast to deconstructive) postmodern ideas, Dr. Ferré retired as Chairman of the Philosophy Department and is Professor Emeritus at The University of Georgia. He is the author of numerous articles and many books, including his constructive postmodern trilogy Being and Value, Knowing and Value, and Living and Value, part of the State University of New York (SUNY) Series in Constructive Postmodern Thought.
The modern era is dead and grinding through the revolutionary shift into an era that does not yet have a name is painful. Frederick Ferré is among the philosophical revolutionaries who uses the stop-gap phrase "postmodern" for what comes next. His "constructive postmodernism" is a philosophy of profound hope and a far cry from the "deconstructionists" who once held sway in academic circles.
Just as the pre-modern era was characterized by connectedness, the modern era had an analytical, atomistic worldview. Copernicus, Newton and Descartes led us into modernity and a 300 year quest for perfect certainty. We got elegant mathematical formulas, to be sure. But, Dr. Ferré says, values were pushed out of the modern era because they could not be quantified. Along with values went the legitimacy of experiences -- they became mental productions instead of things embedded in nature. The very idea of "mind" lost out to the material brain. The result? Modern despair.
Now the modern has ended and we're experiencing the birth pangs of the next era. Dr. Ferré wants what's coming -- by whatever name -- to be constructive and to be informed by the science of ecology, not physics. His worldview is based in experience and action, dynamic to the core -- even equilibrium states are always changing, he reminds us.
The universe itself is intent on creating beauty, Dr. Ferré proposes, naming the process "kalogenesis" from the Greek. His criteria for kalogenesis are experiences which offer the most possible satisfaction, harmony, complexity and intensity. But along with the awe inspiring potential of kalogenesis comes its inevitable counter forces -- evil and ugliness. Dr. Ferré accepts this profound tragic streak in the universe. He thinks of his approach as "personalistic organicism" -- we're all inescapably part of the universe's organic whole, and at the same time, we are required to grow, to make judgments and to be morally responsible for the choices we make.
Dr. Ferré's philosophy is grounded in the real world and deeply relevant. He uses it to wrestle with technology, politics and economics. We need political wisdom, he says, especially in light of a crying need for social constraints on what is technically possible. We have yet to tap capitalism's vast potential for creativity, he says, while today's unrestrained institutions are creating unacceptable and often irreversible ugliness and evil, all over the world.
So Dr. Ferré offers us rules of thumb for acting ethically, reminding us to use good judgment about which principle applies under what circumstances: "Do No Harm." "Create Good." "Be Fair." And "Create New Good."
Remember, this is an experience-based philosophy, and Dr. Ferré urges us all to get going. Don't try to act alone, he says, we're social creatures in a vastly interconnected universe. Find others to join you in the creation of beauty, whether it's stopping vandalizing developers or challenging the laziness and inattention of philistines -- stand up to ugliness and evil. Let your conscience by your guide. And get started. It's how a new consciousness of a constructive postmodern era will grow and spread.
[This Program was recorded July 13, 2002, in Highlands, North Carolina, US.]