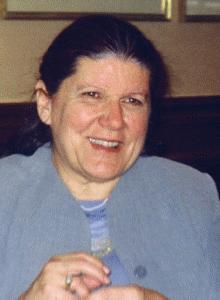 Gail Evans
. . . CNN Executive Vice President. At CNN since its inception in 1981, Ms. Evans oversees all of the CNN's talk shows. She created the first central booking department for a TV network, the first TV talk show to feature women discussing major news issues, she co-developed the first interactive TV news show and played a pivotal role in creating the first daily legal talk show on network TV. The recipient of numerous awards and Emmy nominations, Ms. Evans is on a number of not-for-profit and university boards. Her business book is called Play Like a Man, Win Like a Woman.

3:45 secs
Ignorance is not bliss. At least not in the business world, according to Gail Evans, Executive Vice President at CNN.  She wants women -- who are leaving the corporate world in droves these days -- to stay and learn what most men already know: how to play the Game. Why? Because Ms. Evans is convinced that the Fortune 1000 shape our lives and our world. The future of both, she believes, may be threatened as women go on to greener (and smaller) pastures.
What's important, Ms. Evans believes, is to be able to gain power inside large organizations, to make them more open to everybody. Because these are transnational corporations, it's a global challenge. The more women drop out, the less pressure there is to respond to the concerns women have traditionally represented. They relinquish the moral authority they might wield to shape the future from inside those companies.
We all -- women and men -- are affected by these rules, Ms. Evans believes, but many of us are blind to them. Once you learn the rules, incorporate the ones that work for you and not the others. If you choose not to play by them, compensate, but be aware of the rules.  Don't play in ignorance. Knowing these rules doesn't turn women into men, says Ms. Evans. It allows women to use their own skills -- to be smart, thoughtful and relationship-oriented. Integrity need not be lost, Ms. Evans hastens to add. Take what you are and don't try to become somebody else.
Feminization of the workplace has been much heralded in books and magazines, says Ms. Evans, but she hasn't seen it. What she does see is stereotypes which continue to have a fast hold on most of the business world. And, she says, she's lived through most of them. Not being straight forward acknowledging this reality troubles her.
How did it come to pass that most men know how to function in the work world and most women don't? Ms. Evans believes it goes back to how we were acculturated. This is not a new theory, she assures us, but it is what she has observed through a lifetime of working inside politics and business. For the most part, men think the object of the game of business is to win. Women, in her experience, are more likely to focus on keeping the game going, keeping relationships working, keeping everyone involved. These two very different perspectives on life, she has found, have a profound affect in the workplace. She has a book full of examples.
What's Gail Evans' secret?  She wrote her book about the rules of the business game because we ALL need to know how the Game is played. Women just got lucky.