MOUNT SHASTA, CA ¸ Want to watch the evolutionary emergence of a new species? Look in the mirror, according to Gary Zukav. He believes the entire human species is in the midst of a great evolutionary transformation. We have the potential, according to Gary, to become a highly intuitive species --"multi-sensory"-- emerging from what humans are today -- a species focused on surviving using our five senses. He believes humans are moving toward an awareness that we are part of an all-encompassing universal consciousness. He sees his own task as creating a vocabulary for the changes he believes we are all experiencing, illuminating the new territory into which he sees us moving.
At the heart of Zukav's perspective is his belief that humans are immortal souls first, physical beings second. He sees us transforming. "For the first time, human evolution is becoming conscious. We're co-creators in our own evolution. Now our way to evolve is to heal the unconscious parts of our personalities. We must align our personalities (the five-sensory human) with our souls (the intuitive, multi-sensory human.) Our task is to seek authentic power instead of the external power on which our survival once was based. External power -- manipulating, dominating and controlling the physical world -- is not 'bad,' it's obsolete, the source of violence and destruction."
Zukav says he's pragmatic. He believes creating authentic power is a day to day, moment by moment endeavor in which people must make choices, then be responsible for the outcome of those choices. There's no place here for blaming others or for acting the part of the victim. He does not propose this transformation is easy. "You cannot pray or wish or meditate authentic power into being. You must chose and create authentic power one decision at a time. You do it by making every choice a responsible choice, a choice that fosters harmony, cooperation, sharing and a reverence for life."
Zukav's pragmatism continues. "The five-sensory human was a stage. It's past. We now have a new potential to align our physical and spiritual selves. We can augment who and what we are, chose to create this multi-sensory human. Or not. It's our choice. We get to chose what we create and co-create. This transformation is about living a life. Become uniquely who you are. Become aware of how you feel, then speak the truth about those feelings. Detach from the outcome of having spoken the truth. It's hard work to be responsible," Zukav declares. "And it's the reason you were born."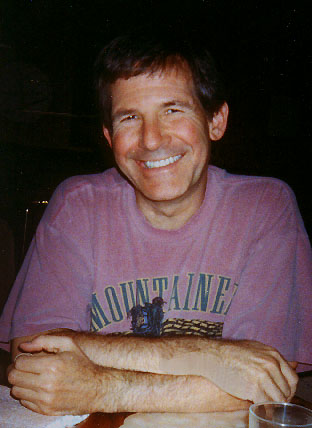 Gary Zukav
Gary Zukav is a native of Kansas and a graduate of Harvard University. He now lives in Northern California with his spiritual partner, Linda Francis. He won the 1979 American Book Award in Science for The Dancing Wu Li Masters (Quill/William Morrow and Company). He published The Seat of the Soul (Simon & Schuster) in 1989. It became both a New Age classic and a national best-seller. Gary is working on his next book, which will present a collective perspective on the Universal Human.