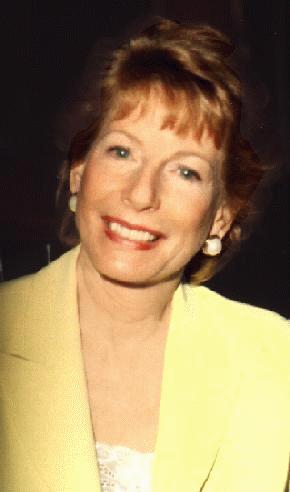 Gail Sheehy
. . . is author of the internationally acclaimed book, Passages. In addition, she has written 12 others, including The Silent Passage, which brought menopause into polite society.  Her most recent is Understanding Men's Passages. Ms. Sheehy is also a political journalist and contributing editor to Vanity Fair magazine. She and her husband, editor-publisher-teacher Clay Felker, live in California and New York.

3:27 secs
The new frontier for humans is life itself, according to Gail Sheehy. With humans living dramatically longer lives, Sheehy's widely recognized ideas about "passages" take on powerful new importance.
We're in the awkward position of having to invent our second and even third adulthoods, according to Sheehy. Great numbers of humans have never lived so long before. In fact, in the last century, we added 30 years to the average person's life expectancy and may well add another 25 or 30 in the next decade. Things have changed so fast that even our parents' experience offers no guidance. But we all remain vulnerable to life's changes. That's the bad news.
The good news, says Sheehy cheerfully, is that the changes are generally predictable. She's made a career of enumerating them and found that she, too, has had to adapt and learn from a growing body of new research. She is particularly eager for us to begin to focus on mid-life, which gets later and later, led by 74 million Baby Boomers.
Sheehy has gathered evidence from research that confirms men and women actually age quite differently. For example, brain research is showing that men's and women's brains physically change in midlife. No one yet knows what the implications are that by mid-life, men's brains are less symmetrical, women's brains more so. But we do know that everyone's brain cells deteriorate when not used. Even in our 80s, the cortex of the human brain actually grows, sprouts new neural foliage, and makes new neuronal connections when challenged daily in a highly stimulating environment.
Sheehy worries about aging men. She urges them to begin preparing for later years in their 30s and 40s. Find your passion early. Prepare to trade "power" for "influence" before someone makes that decision for you. Make men friends. Nurture your marriage or get one you can nurture -- married 45 year old men can expect to live ten years longer than unmarried ones. And learn the skills necessary to achieve the universal definition of true "manliness" -- wisdom and service to the larger community.
Sheehy's convinced as we get older, the ideal working and living arrangement is for men and women to compliment each others' strengths by midlife and beyond. Aging successfully, she maintains, is a career choice for us all. Study what it takes, prepare yourself and work at it every day. Whether female or male, embrace life's changes and you can learn from them and flourish. Avoid those transitional experiences and you may very well languish or even regress. Know generally what to expect. Then take a deep breath and dive in. This is a frontier worth exploring.