Most people simply do not know how to be happy, according to psychologist Stella Resnick. She once would have included herself among the many. In fact, Resnick thinks most people actually resist good feelings. We simply don't know how to let go and be happy.
There's hope for the dreary! Most of us have overlooked, neglected and scorned half of our central nervous system. We're wrapped in negatives feelings and thoughts, relying on automatic reflexes instead of making positive choices. Individually and as a culture, we've become adrenaline junkies. We'd all feel a lot better if we learned to balance our "fight/flight/freeze" responses -- powered by adrenaline -- with the other half of our nervous system which is powered by endorphines, the "celebratory" responses. To make the change takes changing more than "how we think." It requires we change our bodies' responses to life's situations. "Success" -- whatever the task -- is being able to relax in challenging times, to bring all of one's resources to the task.
Emotions are physical as well as mental, located in our bodies as well as in our minds. Traditional psychotherapy all the way back to Sigmund Freud has focused us on fear, anxiety, shame, guilt and narcissistic injury. Base your responses to life's challenges on pleasure rather than pain and you'll not only feel better. You'll also have a whole new range of tools and sources of energy: enthusiasm, interest, curiosity, excitement and a sense of direction. Let go. Learn to base responses on what feels good, right now, in the present, instead of being owned by negatives based in the past or feared in the future. Make positive choices rather than be controlled by automatic reflexes. Cultivating pleasurable states, a different path pioneered by Freud's contemporary Wilhelm Reich, can help a person access deeper regions of being. Those include intuition and sexual energy.
Pleasure actually can liberate a person to be more whole, to rise more effectively to life's challenges, to build better relationships with oneself and with others. All this feeling good includes sex. Being in touch with one's sexuality starts with a positive sexual relationship with oneself. "Sexuality is a lot more than intercourse," Resnick reminds us. Begin by shifting your focus to sexual excitement and arousal, away from sexual intercourse and release. Extend this attitude to teenagers and we can begin to address unwanted teenage pregnancies, she insists.
Humans seek challenges. Challenges enable us to find our deepest resources. So do yourself a favor. Engage life. Let go. Be happy. Conscious breathing is the entry point to entering Resnick's pleasure zone.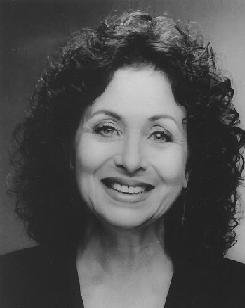 Stella Resnick
Stella Resnick is a psychologist with a private practice in Los Angeles. She is an active member of the American Psychological Association, the Society for the Scientific Study of Sexuality and the Association for Humanistic Psychology. She has a Ph.D. in psychology from Indiana University. Her book, The Pleasure Zone: Why we resist good feelings & how to let go and be happy is published by Conari Press.