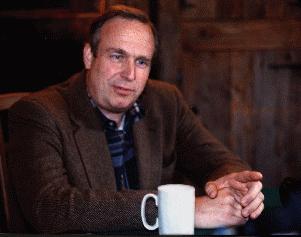 Willard Sterne Randall
. . . is a former award-winning investigative journalist who now wins his awards writing history. His work includes biographies of people from the American Revolutionary War period, including George Washington and Thomas Jefferson. He is presently a visiting professor at John Cabot University. Randall, Nahra and their daughter divide their time between the US and Italy.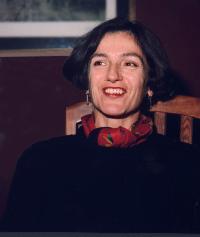 Nancy Nahra
. . . is an nationally recognized, award-winning poet, who also teaches classical civilization and poetry. Nahra earned her master's degree from Stanford and a doctorate in Romance Languages from Princeton. Currently she is a visiting professor at John Cabot University in Vermont, where she and her husband live with their daughter, when they are not living in Rome.
America was built by people not satisfied with the way things had always been. Misfits. Many of those who changed history have, sadly, been forgotten. Will Randall and Nancy Nahra have rediscovered some of them, people well known in their own time, forgotten in ours. They are worth remembering, according to Nancy and Will, because they began a revolution that continues, worldwide, to this day. And they are inspiring.
America's tradition is to leave people behind, try new things, be discontent. It's been a recipe for revolutionary ideas which have swept the planet. These ideas were not the exclusive domain of the people typically found in standard history books. Among Randall and Nahra's "forgotten Americansš are all kinds of people. There are individuals from every ethnic background and economic class, women and men so focused on their causes that they did not have the time to worry if they'd be in history books.
Nahra and Randall rediscovered European refugees fleeing tyranny and civil wars; African-Americans struggling to be free; women disabled by law and custom; immigrants disillusioned by harsh industrial realities; Native Americans redefining themselves in the face of the tidal wave of new arrivals. Simply consider the foreign soldiers from 20 nations who joined our Revolutionary Armies during the War of Independence. These were men eager to learn how to make a revolution so they could return home to start their own. And they did.
Find a person's words, as this wife-and-husband writing team has, and you can recreate a long dead voice. With that voice, silenced truths can be told. Randall and Nahra want us to hear the truths lest we forget them as these "footnote figuresš were themselves forgotten. Begin, Nahra and Randall urge, by embracing the fact that life is never simple. That's as true today in the face of political correctness as it was when George Washington's forbears were fleeing the English Civil Wars.
America was built on an intellectually cosmopolitan, profoundly diverse foundation. We attracted the rebels of the planet and started a revolution that is far from over. Then we forgot many of those who changed the world by changing America. These people Nahra and Randall have revivified were not willing to accept things the way they were. They also were confident that they could, individually, make a difference. And that change takes time.
Nahra and Randall are convinced our past is a source of great strength. So they join with Teddy Roosevelt who, a hundred years ago, urged, "Do the best you can with what you have, where you are.š That, too, is worth remembering.

3:53 secs