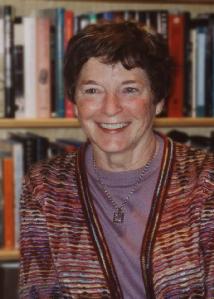 Frances Mayes
. . . writer. In addition to her enormously successful Under the Tuscan Sun, Bella Tuscany, and In Tuscany. Ms. Mayes is a poet who has published five books of poetry plus a textbook, The Discovery of Poetry. For almost 25 years, Ms. Mayes taught creative writing to college students. With Swan, she adds novels to her repertoire, bringing together elements of her American homes in California, Georgia and her beloved Italy.

3:32 secs
"Home." It's the place for which we long when we are not there, according to Frances Mayes. For her, that place now is Tuscany, which she introduced to the broader world in memoirs including the perennial favorite, Under the Tuscan Sun. Now Ms. Mayes has written a novel about another home, her childhood one in the American South.
The elements common to both the South and to Tuscany are as intriguing to Frances Mayes as what makes her two homes different. Perhaps what they have most in common is odd characters, but it's the Land itself, more than the culture, that is defining in both places, she believes. South Georgia gave this memoirist and poet additional grist for her newest creative outlet. While she wanted to write a portrait of a place and an homage to the people she knew growing up, she also is intrigued by the idea of "will," by secrets and by timelessness. All three play major roles in Swan, the novel she's been wanting to write since she was a high school girl in Fitzgerald, Georgia.
One of the things that most intrigued Ms. Mayes in writing the novel, she recalls, was her desire to explore what it is about the American South that makes it different. Her answer starts with her conviction of a profound sense of connection, an idea she's always liked. She has experienced this feeling in encounters with Southerners all over the world. Connection to what? To the land and to each other. For starters, she declares, there's nothing in the world like a Southern night.
Perhaps those connections also add power to the secrets she thinks particularly important in the South, a legacy both of a strong story-telling tradition and of the region's troubled racial history. In her experience, that feeling of connection and the ability to maintain balanced priorities get lost when a person leaves a rural life for an urban one.
Ms. Mayes thinks of herself as a restless type, an inclination aided and abetted through long Southern summers with nothing to do but read her way through the town's Carnegie Library. That library saved her life, she says unequivocally, opening a bigger world for her. It also whetted her appetite to catch the first thing smokin' on the runway when she got out of high school, she recalls. But one never quite gets away from the metabolic part of the notion of "home" she acknowledges. The red clay hills of Georgia still quicken her pulse.
Central to all of her writing, she concludes, is change. Decisions that come from deep instinct, not cold reason -- like buying a neglected old house in Tuscany -- are the ones she thinks you never quite regret, even if things don't turn out the way you want.
In the end, whether talking about Tuscany or South Georgia, Frances Mayes is convinced that what is defining about "home" is not the culture but the land from which the culture grows and flowers. Her taste? Places where one can gain a sense of comfort with time. And timelessness
[This Program was recorded October 10, 2002, in Atlanta, Georgia, US.]