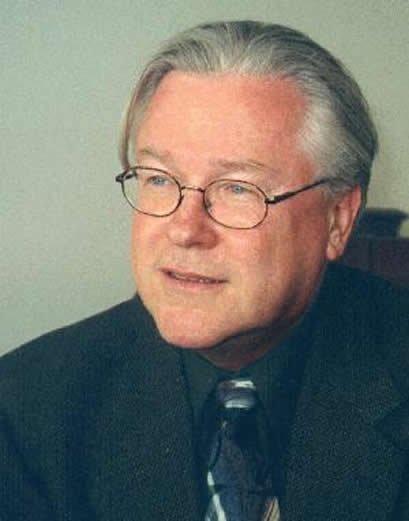 Richard Lannon, M.D.
. . . psychiatrist. Dr. Lannon is co-author (with Thomas Lewis, M.D. and Fari Amini, M.D.) of A General Theory of Love. A revolutionary integration of research and clinical experience, the book demonstrates the critical role love plays in healthy humans and societies. Dr. Lannon is an associate clinical professor of psychiatry at the University of California School of Medicine in San Francisco and founder of UCSF's Affective Disorders Program, integrating psychological concepts with research in the biology of the brain. Dr. Lannon has an active private practice in San Francisco, is married and the father of two.

3:46

Humans create each other. First, last and foremost, we're social animals with deep biological rules which science is only just beginning to understand. Dr. Richard Lannon and his two psychiatrist colleagues, Thomas Lewis, M.D. and Fari Amini, M.D., have written a book that is revolutionary. It's called A General Theory of Love, and brings together science and the arts -- from poetry to medicine -- to describe what most of us know intuitively. We need each other. And love glues us together.
Currently, society works against the very connections that are vital to our health and well-being. Say good-bye to the myth of independence. We require love (the affiliative kind.) Without it, we die. Or languish in pain.
Who and what we humans are starts in our three-part brains. The oldest, reptilian brain regulates basic life support functions. The limbic brain -- mammals' specialty -- is where our emotions are and where internal and external stimuli meet. The neocortex -- evolution's late comer -- is where humans "think." All three parts of our brains are vital, but we've sorely neglected our limbic -- emotional -- system. Our cerebral cortex can help us sort things out, but the limbic system is what life's about.
We are who we associate with and that starts with Mom, say the doctors. (They believe mothers are innately better at forming these affliative connections, though fathers have a role and can learn.) A good mother "tunes in" to her child, reads the child's signals and responds accordingly (instead of overlaying her own signals onto the youngster.) That forms secure attachments, "tuning" the child's most basic physiological functions -- the immune system, blood pressure, the integrity of the heart and so on. If the attachment is not secure, bad things happen. If attachment never occurs, disastrous things happen.
Even if things went badly when we were young, there's hope. What helps and heals is going all the way down to our emotional core. Yes, we tend to repeat what's familiar. But we CAN change. However, we can NOT change alone (which is why most self help books are no help at all). How we build our social network is how we will be. Change happens on a social level, between people who share experiences, people a little better at what we want to be than we are.
The doctors' bias is in favor of attachment, stable bodies and minds, a sense of knowing ourselves. They've seen the enormous personal and societal cost of being ruthless, aggressive and focused only on material success.
What's optimal? To recognize and meet our own and others' needs. To be able to enjoy intimacy. To be happy. How do we get to optimal? Dr. Lannon urges us to make life decisions in the direction of more attachment and connection. Find people (whether therapist or friends) for the long haul -- forming attachments takes time. Choose to make changes, then find ways to do it, with others. Connect. For humans, it's not optional, it's who we are.