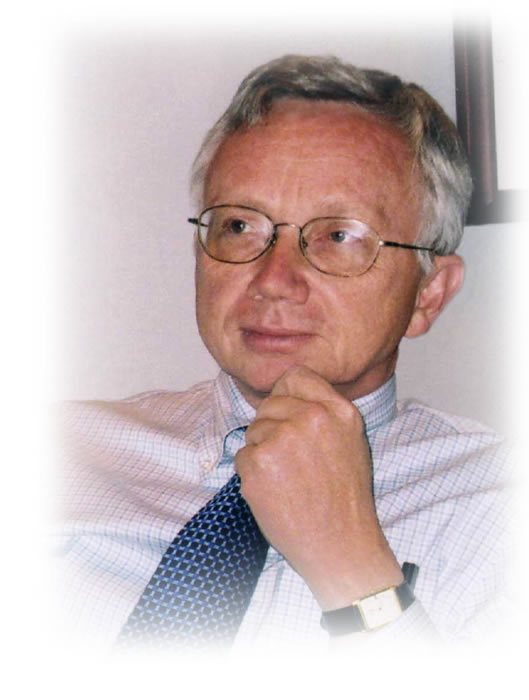 Richard Jackson, MD, MPH
... public healther, California State Public Health Officer beginning in 2004. Dr. Richard Jackson is the former Director of the National Center for Environmental Health at the CDC -- the Centers for Disease Control and Prevention. There he worked to increase support for stronger environmental health protection efforts throughout federal agencies, to engage CDC and local and state health departments in the genetics "revolution," and to increase efforts to improve the nutritional status of people in developing countries. Dr. Jackson also worked with groups and individuals from planners, architects, engineers, to academics and policy makers, exploring the implications of urban sprawl on environmental health. As California's Public Health Officer, Dr. Jackson provides leadership and oversight of public health in California.

12:07

3:33
Healthy people and a healthy environment are inseparable, reports Dr. Richard Jackson, Director of the Center for Disease Control and Prevention (CDC)'s National Center for Environmental Health. He says both people and the planet benefit from this approach, where consideration of health issues include our deep human need to be connected to each other and to the natural world of which we are a part.

Dr. Jackson is a pediatrician by training and a passionate "Public Healther." He is now focused on our built environment, particularly sprawl, as well as what and how we consume. He's working hard with a variety of professions to design and build new, healthier environments while undoing problems we've created in our existing surroundings. Why his sense of urgency? Because, Dr. Jackson says, the diseases of the 21st century will be chronic ones -- depression, osteoporosis, obesity -- against which the best defense is activity. And walking, Dr. Jackson reminds us, is still people's healthiest and safest exercise.

It's time to rethink our use of energy -- increase our human energy-burn and decrease fossil fuel consumption, he says. He would have us start with the ill-effects of sprawl and he's not alone. Developers are finding that growing numbers of people are demanding neighborhoods that are friendly to pedestrians, kids, bikes, neighbors, the elderly and people with disabilities.

It is possible, Dr. Jackson believes, to create communities around people, not vehicles. Start with public services that are best for the community instead of today's scramble to retrofit infrastructure to accommodate individual developments. Design and build homes and businesses (where we spend 95% of our time) to conserve fossil fuel. Require safe and attractive high-quality schools in urban environments. And maximize both our connections to each other and to nature.

Effecting such momentous changes will require leadership, Dr. Jackson says. Areas like water quality, where things have gotten a lot better in the last 25 years, have been "bottom-up" efforts he knows first hand, leadership coming from the public, not scientists, doctors or political leaders. But Dr. Jackson says he's also been in government long enough to witness the power of "top-down" leadership. A Presidential initiative requiring all agencies and interests to work together has dramatic effects. So Dr. Jackson urges people to resist cynicism and engage from both directions. Remember, Dr. Jackson counsels, what is considered "normal" changes. Not long ago, we accepted high lead levels in our children's bodies the same way we once accepted cookie cutter developments with very low density, where automobiles were a necessity and going for a walk impossible.

Dr. Jackson never forgets that we want government to protect us from threats including microbes, diseases and dangerous chemicals, threats that affect everyone, everywhere. Environmental justice is crucial -- there's no reason, he says, that poor people should be condemned to living in a bad environment.

So what's The Doctor's long-term prescription? Begin with a vision of healthy people living on a healthy and beautiful planet. Then we can figure out how to make that vision become our reality.


[This program was recorded June 6, 2003, in Atlanta, Georgia, USA while Dr. Jackson was still at the CDC.]