"People react differently to anxiety depending on personalities and biology. But we all react. Anxiety is wired into the nervous system," asserts Robert Gerzon in this conversation with Paula Gordon and Bill Russell. And today's world -- justifiably -- is a very anxious place. New technologies and new economic realities combine with new requirements to create our own realities without the guidance and constraints social customs once provided. Mass media and advertising heighten anxiety worldwide -- "News commentators are society's Anxious Chatterboxes and all advertisements are designed to arouse your anxieties, then provide you with a product that will relieve that anxiety."
So it's no wonder 45,000,000 Americans suffer from chronic, clinical anxiety.  The surprise is only 1 in 5 get help.  So what's the good news?
Robert Gerzon has found when we work with anxiety, embrace it, and are conscious of it, anxiety can be a powerful source of energy and enlightenment -- energy that comes from our awareness of being alive, of being conscious.  "Anxiety is the shadow cast by consciousness," Gerzon believes.
We can channel the biological responses we have to anxiety. First, learn to distinguish "natural" and "sacred" anxieties from "toxic" anxiety. When anxiety is negative -- "toxic" -- and we are not conscious of what is happening, it becomes destructive.  Gerzon believes toxic anxiety is the root of dysfunctional behavior, addictions, abuse, and self-sabotage.
"Our evolutionary task is to become conscious of what biological mechanisms anxiety triggers and mediate them. Become conscious of what has been unconscious up until now."
The key is awareness.
"Identify your own Voice of the Anxious Chatterbox, the voice at the back of your head when you're awake, in your dreams during sleep. Then practice "THE Way to Think." T=Truth.  Tell yourself the truth -- the highest truth, not just a replay of old tapes. H=Happy. Take care of yourself emotionally. Once you tell yourself the truth, why not put yourself in the best light? E=Effective. Inner-talk should help you get the job done, not waste your time in speculation, criticism and negativity.
"Face life's big questions -- Who Am I?' and What's the purpose of my life?' Feeling anxious may indicate we need to change something. The best antidote to anxiety is to learn to love life unconditionally."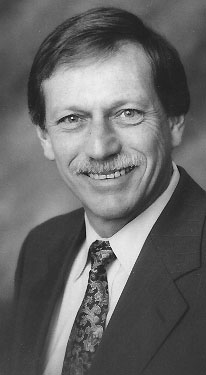 Robert Gerzon
ROBERT GERZON is a practicing psychotherapist, lecturer and author of Finding Serenity in the Age of Anxiety, published by MacMillan-USA (URL: http://www.mcp.com/mgr/macmillan). He is a licensed mental health counselor and a member of the American Mental Health Counselors Association with a background in psychology, holistic medicine, philosophy and spiritual studies. Gerzon holds an undergraduate degree from the University of California - Berkeley and a master's degree from Antioch University. His "Mastering Anxiety" program is offered to medical and educational centers nationwide. He lives with his wife and children in Concord, Massachusetts.