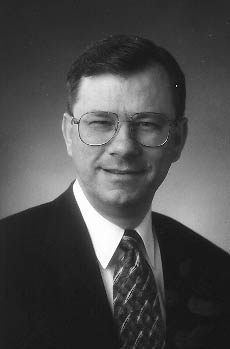 Henry Brock
Henry S. Brock heads The American Financial Resource Center, Inc., (http://www.AFRC-INC.COM), one of America's largest fee-based financial consulting companies. He also heads Five Star Management Company, LLC, (http://www.5STAR-MANAGEMENT.COM) which provides financial advisory services, corporate and public financial workshops and money management services. He founded the non-profit Center of Resources for Economic Education and Development (CREED) (http://www.CREED.ORG) whose programs and services assist people in the US and abroad. He is a Certified Public Accountant, Chartered Financial Consultant, Certified Financial Planner, Chartered Life Underwriter, and has an MBA with an emphasis in investment analysis and taxation. He and his wife and seven children live in Salt Lake City, Utah. His book Your Complete Guide to Money Happiness is published by Legacy Publishing Company, Carson City,NV.
How unlikely. A CPA/MBA financial consultant who wants us to use money instead of money using us. In this conversation with Paula Gordon and Bill Russell, Henry Brock urges people to resist the "paint by the numbers" approach to financial planning heralded by most of the financial press. He wants us to lead whole, balanced lives focused on relationships and stewardship. And he's keen on helping people make good financial decisions to help reach those goals.
Remember, Brock is an accountant, a CPA with an MBA and lots of certifications. He also heads a very large fee-based financial consulting firm serving individuals and corporations. He has created a whole range of financial strategies and tactics. But he reminds us that these are tools -- not ends in themselves. They are designed to "break the bondage" of debt, acquisitiveness, excitement and peer group pressure.  He urges us to make decisions based on what he calls "happiness criteria."  This is the "...life, liberty and the pursuit of happiness" kind of "happiness." It's not based on what he call's "ego criteria" which are based on impulse and emotion, what lures people into financial decisions expecting only short-term gain -- fun, excitement, pleasure, and/or entertainment.
Brock thinks America's advertising industry and corporate values lead us astray, giving us misguided permission to confuse "wants" and "needs." While championing free enterprise, Brock urges people to combine their goals of financial success and security with a vision of creating peace of mind, not accumulating the most toys. He suggests people frame their financial decisions so they have the option to create their own freedom instead of bondage, to be mature and responsible adults. "Responsibility is what separates the adult from the child in us.
Once we have achieved financial and material success (at whatever level you decide is appropriate to your own personal or institutional fulfillment,) we have responsibilities in the larger world, says Brock. His sense of stewardship starts with the personal and ends up global. "We have a stewardship for the world, the environment, and our children. We must pass a legacy on to the generations who follow us."
At every level, Brock is confident one can use the power of economic well-being to serve a greater good. That, according to Henry Brock, is how one finds fulfillment and peace of mind -- when your financial strategies are congruent with personal growth and fulfillment and responsible actions toward others....when money frees you....when you are no longer money's slave.

2:43